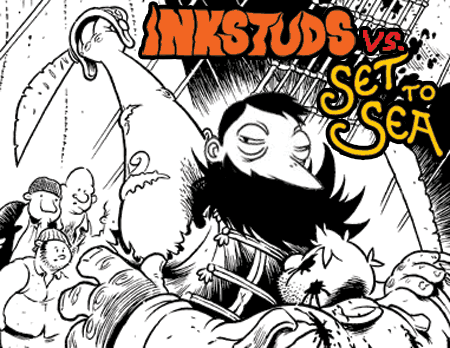 • I did this interview on Inkstuds (a Canadian comics radio program), it was a fraught experience. I'm really not good at interviews, I might actually have to start prepping beforehand. I totally missed talking about all of the books I'm into now, the awesome crew of artists I hang out with in Athens, art philosophy, day-to-day life, or any of the things I like listening to when I listen to other cartoonists' podcasts. But thanks for the opportunity, Robin, even if I whiffed it. To the listener: you have been warned. I did pick some good intro/outro songs.
• I forgot to mention the other day that while Amazon may be sold out, there are still a few copies kicking around at Fantagraphics! I don't want them to get mad at me. And of course there might be a copy at your local comics shop. On a related note, wanna see what the logo for Set to Sea looks like in Serbian?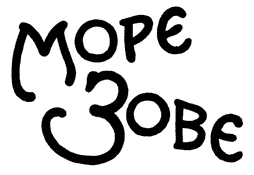 • From the "Knowing how to leave when you're on top" files: A.) Eric Reynolds recently announced that the upcoming 22nd issue of the Mome anthology will be the last. Eleanor had some memorable pieces in the earlier issues, and has a full-color story set for the last, which yeah, you should be excited about. It does seem like the days of the print comics anthology (in the Raw tradition) are slowly drawing to a close. Too much work for too little reward. B.) Dustin Harbin just brought his long-running diary comic to a close, at just about the right time. I'm excited to see what's next! Congrats to both, good run, good hustle out there guys.
• Here's some pictures of Eleanor and David working on their mural at Honey's: