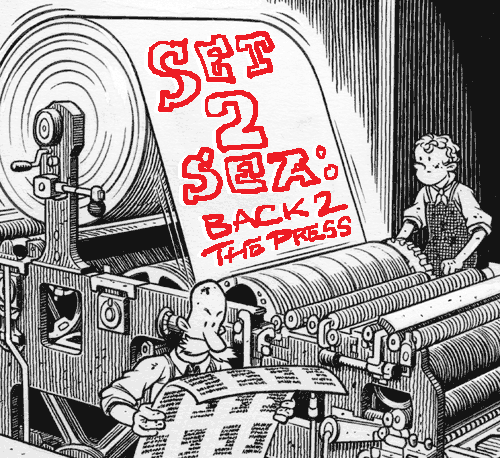 Word! Unless I'm wrong, the first printing of Set to Sea is sold out! I know it's unavailable on Amazon right now. And yeah, it's going back for a second printing! There won't be any big changes, though I am happy to fix a couple tiny errors (that no one sees except for me.) Even stranger: There might be French and Serbian(?!) editions of Set to Sea in the works!
Eleanor and David Mack been working on amazing big wall mural at Honey's Salon down at the Chase St warehouse, it's got a lot of birds and powerlines, but not in the way you'd expect. I don't have any pictures, but very soon! I spent half of yesterday hanging out afterhours in the salon to keep her company, listening to Michael Jackson and inking Blar pages.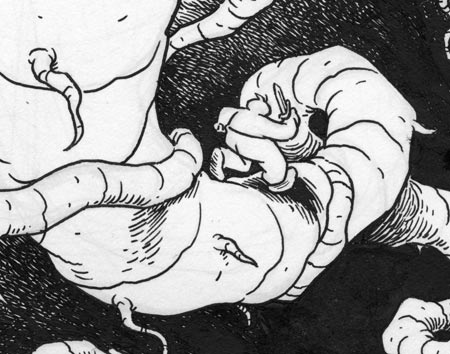 April 2011 Top Ten:
"The Wrong Place" by Brecht Evans
Charlie Chaplin's "Modern Times"
This article about David Foster Wallace
One Piece vols. 35-37
Lingering coughs
"The Life of Samuel Johnson" by James Boswell (begun 2010)
Army boys
Homebrewing Night with Maggie and Lacey out at Orange Twin (Mead)
That bird mural that David and Elo are making!