Papercutter #15 is out now, you can see ordering information over at Tugboat Press! I did that cat picture for the back cover, here's a picture of the front: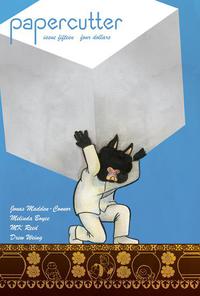 I have a 9 page "romance comic" in this issue, written by MK Reed. Here's the first page: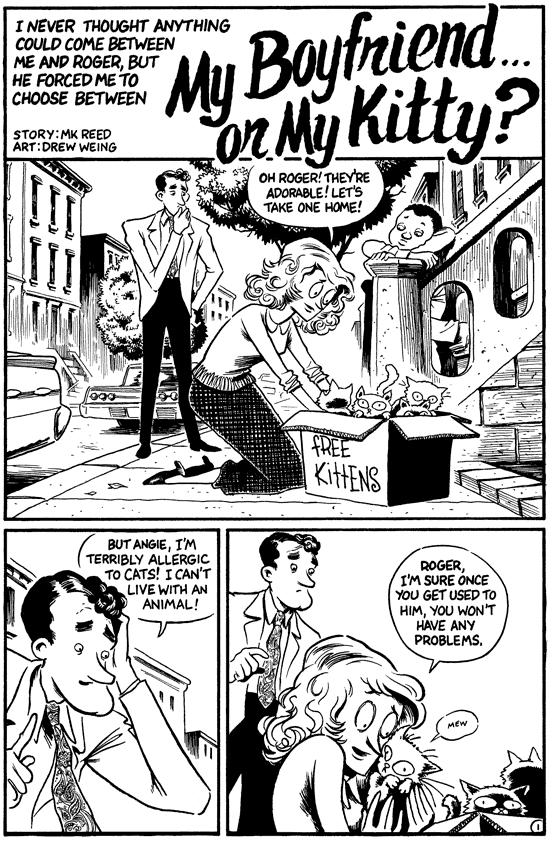 I just got some comp copies in the mail, and they look great! There was a surprise in the package as well – a stack of postcards!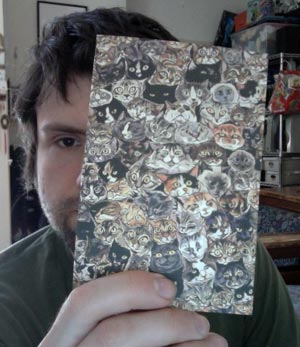 I figure anybody who had their cat exploited immortalized for this illustration should probably get a record for perpetuity. So if you submitted a pic, send me your address (drew @ this website dot com) and I'll pop a postcard in the mail for you!