Now that Set to Sea is (hopefully!) in your local comic shop / bookstore, of course I have to do a little "book tour!" If you want to pick up a copy, get it signed, or just say hello, here's what I'll be doing this weekend:
Athens, GA – Friday, November 7th, 6:30pm at Avid Books.
Atlanta, GA – Saturday, November 8th, 3pm at Criminal Records, with the lovely Eleanor Davis.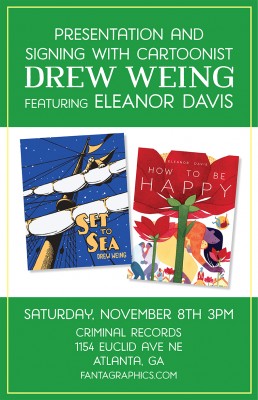 *Book tour may only include driving downtown and up to Atlanta.