We're gonna party like it's 1859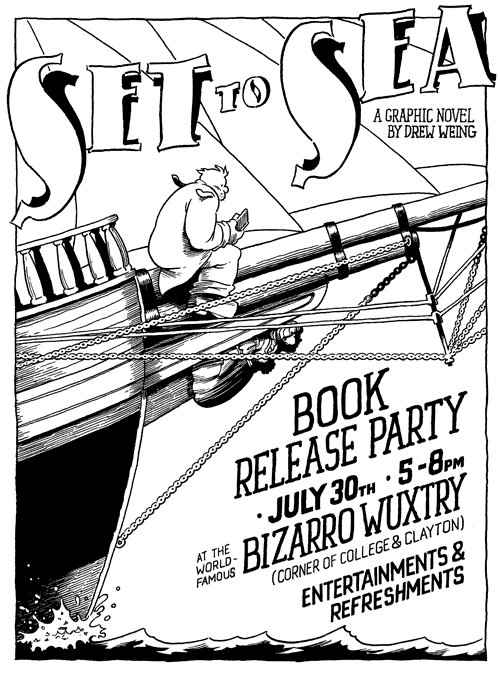 So the Set to Sea book is going to hit stores around the end of the month! Let's launch it in proper style, break a bottle of champagne on the bow, all that.
Click for the Facebook event page.
WHAT: The SET TO SEA Book Release Party!
WHERE: Bizarro Wuxtry, 197 E. Clayton St., Athens, GA
WHEN: Friday, July 30, 5 to 8PM
There will be hardtack!