There's still some space for YOUR CAT in my little project! If you'd like to see him/her illustrated! Email me a not-too-big pic at drew (at) drewweing (dot) com!
I've got a comic in the current issue of the Oxford American. It's about Life in 2050. For some strange reason, it's printed a little small, though still readable.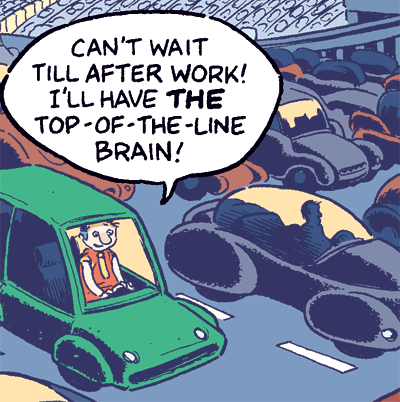 I just mailed off a huge stack of Set to Sea original art, so if you ordered some, please keep an eye on your mailbox! It's headed all over the world: New York, Oregon, Virginia, Canada, England, Belgium, Italy, Sweden, Australia. It'll never be gathered together in one spot again! A strange thought.
And that's probably all from me until next week, because I'll be off in Bethesda for SPX! Here's my schedule again. Stop on by.