I just spruced up the Little House shop with some new prints and art for your Xmas-shopping pleasure. I can't make any guarantees about the postal system, but any orders placed in the next two weeks will go in the mail by the next day, and get sent first class. What's new:
Original art from Eleanor's Eisner-nominated kid's adventure book, The Secret Science Alliance, is now up for sale! She pencilled it, I inked it.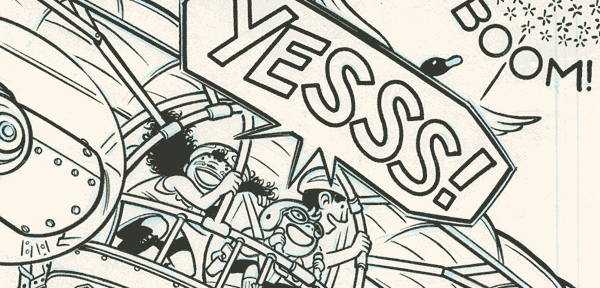 Other new stuff from Eleanor:
• The original art from her Theodor Seuss Geisel Honor Book, Stinky.
• 3 new prints, Fruits of the New Garden, available individually or as a set: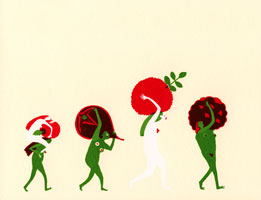 • 10 nice little drawings Eleanor did for a show, (utilizing the medium of Post-it notes!) on the same theme, The New Earthly Garden:
As for me, my sketchbook bestiary mini, 33 Beasties, is back in stock as well!