Any order at the Little House shop from now until Christmas is going to go in the mail by the next day, first class –  but if you want something to arrive by the 25th, you should order soon!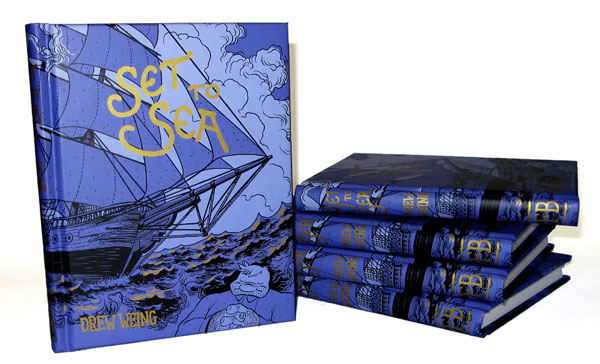 Set to Sea made it onto the "Top 10 Comics of 2010" list on New York Magazine's blog! If you were interested in ordering a copy for Christmas, you can get it direct from Fantagraphics if you order fast! And of course, Amazon can get it to you in two days or less. It is a very handsome little book, I'm sure it would be welcome in any stocking.
Here are some photos from the "Medieval Thinkers" opening in Seattle the other night! Looks like a great turnout, wish I could've been there.